CEO Dr. Tada Spoke at the Stanford Gastric Cancer Summit
Dr. Tomohiro Tada, CEO of AI Medical Service Inc., gave a lecture regarding endoscopic AI at the Gastric Cancer Summit that took place at Stanford University from November 3 to November 4, 2022. The title of his talk was, "The Use of Artificial Intelligence in Gastric Cancer Screening."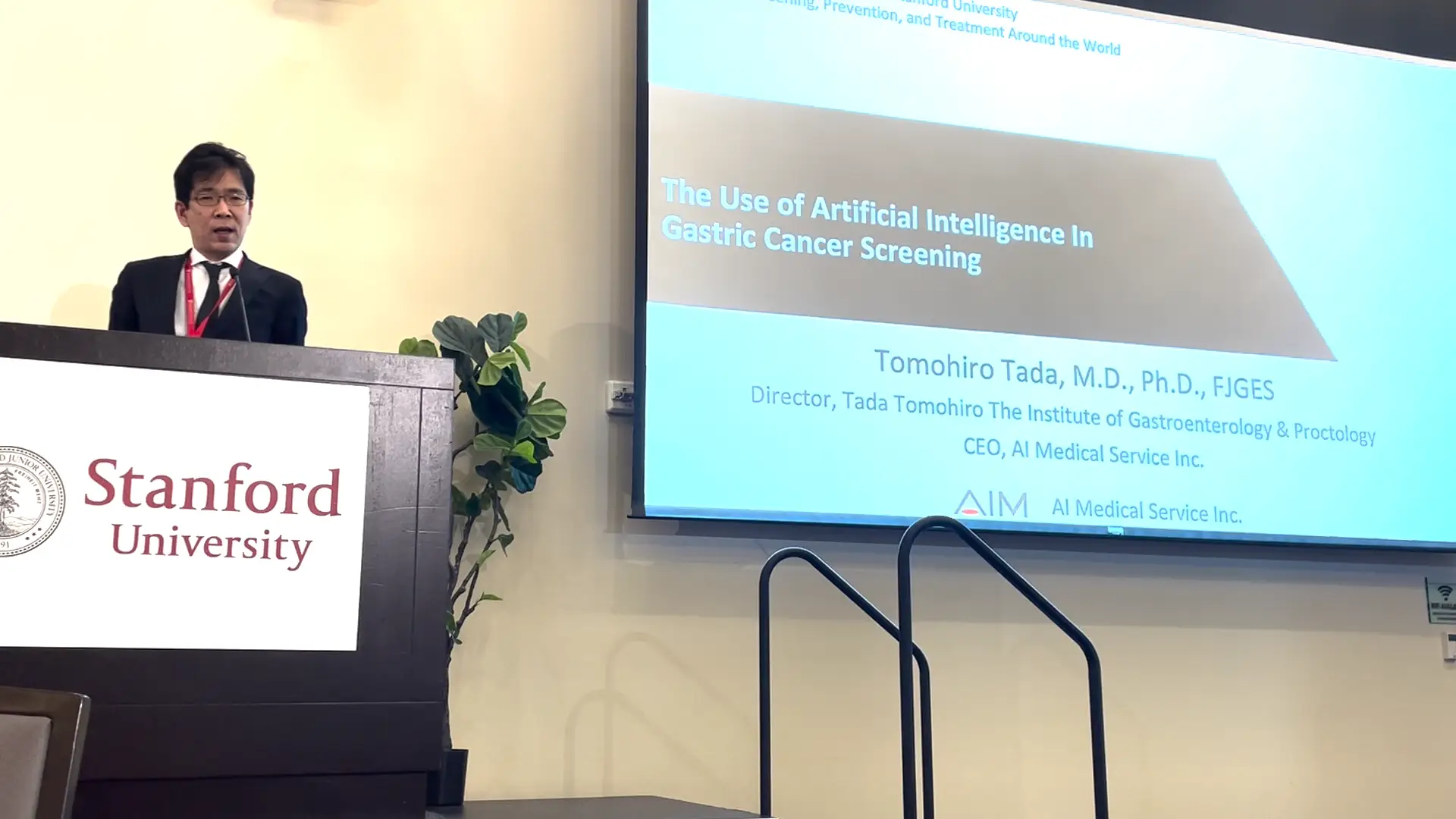 Stanford hosts an annual Gastric Cancer Summit with the goal of resolving challenges in gastric cancer prevention, early detection, and treatment. Stanford's 2022 summit brought together physicians, researchers, policymakers, patients, and members of relevant organizations from both the United States and around the world.
For more information, please visit the following link:
https://med.stanford.edu/care/research/conferences/2022-gastric-cancer-summit-at-stanford-.html
■For inquiries, please contact
AI Medical Service Inc.
11F Hareza Tower, 1-18-1 Higashi-Ikebukuro, Toshima-ku, Tokyo 170-0013, Japan
E-mail: For media, etc.: pr@ai-ms.com, For medical institutions: ask@ai-ms.com
URL: https://www.ai-ms.com/
Contact
Feel free to contact us using the form below regarding joint research,
media coverage, business partnerships, or related opportunities.